Meet the entire team of technicians and interns at Invise Solutions. We're proud to work here; it's not work when you love every minute of it!
Mike Lierman
Founder & Owner
Business Services Specialist
A+, Net+, MCDST, CCENT certified
17+ years in IT
Likes peanut butter ice cream
About Mike
Mike, now in his mid-20s, started Invise Solutions out of his home office, at the very young age of 15. At the time, he was attending Timpanogos High School and Utah Valley University studying Information Technology and obtaining his certifications. When he was younger he would read any computer book or magazine he could find! Mike also learned a lot from his father about building a business, while growing up. His hard work and perseverance has grown Invise Solutions into what it is today, but he would be nowhere without his team!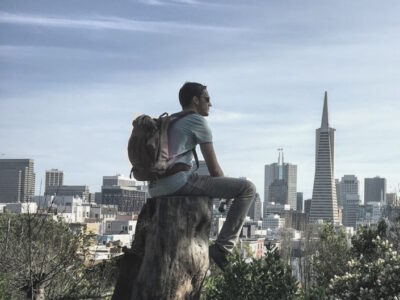 McKay K.
Financial Strategist

Specialty:
McKay's the math wizard of the office. He works closely with our owner, Mike, and together they work to build and strengthen Invise Solutions' core fundamental business strategies.

Will B.
Technician
Invise Solutions Intern Academy Graduate
Laptop Specialist
Big Cat Lover
Specialty:
Will features a strong go-getter "never say die" attitude, with a tremendous capacity to learn. He pursues his goals with the best of Invise's interests in mind.
John K.
Technician
A+ Certified.
Invise Academy Graduate.
Newest Addition to Our Team (2022).
Specialty:
John particularly loves laptops and our business clients. He's also one of the youngest technicians, besides Will B., to have graduated Invise Internship Academy. He set his goals high, and graduated high school with his Associates, CompTIA A+ certification, and as an Academy graduate.
Steve S.
Technician
A+, Net+, Sec+ Certified
Apple Hardware Specialist
Virtual Reality Enthusiast
Specialty:
Steve enjoys the challenge of troubleshooting tricky problems. It's because of his unique points of view that he's able to find solutions no one else can. When everyone else is stumped, he's sometimes the breath of fresh air that gets everyone going again.
Trevor S.
Technician
A+, Net+, Sec+ Certified
Well-rounded Software & Hardware.
Wants a Pet Platypus Someday
Specialty:
Trevor enjoys working with our customers and helping build memorable experiences. It doesn't matter if it's an iPhone, a laptop, or a PC, he wants every customer to have a great experience. Trevor's ability to read in-between the lines, allows him to understand the voice of the customer and translate that into articulated feedback for Mike to consider as Invise Solutions continues to grow and improve.
INTERESTED IN BECOMING PART OF OUR TEAM?
Join our Internship Academy and build your future career with Invise Solutions. We are a fast growing small business, and we aim to make an impact.